Capital group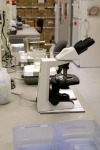 Chemical laboratory
Chemical composition of our products and its stability is systematically monitored by the Chemical Laboratory in Warsaw, which carries out and analyses all rudimentary examinations applicable for fodder industry and feed for escort and fur animals.

The laboratory is also the manufacturer of chemical anti-oxidant materials and delivers them to the largest producers of fodder and feed for all types of animals with very convenient conditions. The aforementioned materials are custom-made depending on the target application, which significantly increases their efficiency.
Chemical laboratory
Rudimentary and Applicable Examinations
01-229 Warsaw
Street Wolska 87/ 58
Telephone (22) 631 12 55
Mobile (604) 15 93 41
e-mail address: labchem@tele2.pl

Fodder Analysis Laboratory


Fodder Analysis Laboratory "MIKROPASZ" offers services including microbiological analysis of fodder meals, feeds and technological sewers.

The supported analysis range executed by the Mikropasz laboratory includes:
- salmonella bacillus
- clostridium perfringens
- Enterobacteriacea family bacterias
- total bacteria count

The aforementioned laboratory ensures appropriate equipment for executed analysis, current state of the art examination methodology and professional staff. Additionally, the laboratory offers professional and rapid execution of the commissioned analysis along with very attractive prices.
The analysis are executed in accordance with all valid Polish Standards and utilize high quality MERCK, SCHARLAU and Biomérieux basis.
Credibility of the conducted analysis and staff competences is confirmed by participation in comparative examinations, trainings in the National Salmonella Centre in the range of biochemical and serological diagnostics of salmonella bacillus as well as bacteriophage marking, Program for Intra Laboratory Proficiency Testing in the range of Microbiological Food Analysis FOOTLAB organized by the Gdansk Water Foundation.
Fodder Analysis Laboratory
"Mikropasz"
Street Na zapleczu 17
87-100 Toruń
Telephone/Fax (56) 659 08 19

Struga Joint Stock Company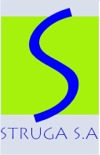 Struga Joint Stock Company is an expert company dealing with collection and processing of dead animals. It is also one of the largest and most modern companies in the waste processing trade, completely founded by Polish capital. The company has its own means of transport used to collect animal corpses, equipped with lifts and hoisting winches, which allows for efficient and rapid collection of raw materials from general farms and poultry farms. A well-developed system of transitory processing plants, so called collection plants located in various regions of Poland, allows for a very convenient service delivery in numerous regions of the country.
STRUGA Joint-Stock Company
Street Jezuicka Struga 3
88-111 Rojewo
Telephone/Fax: (52) 351 25 24
www.struga.pl
e-mail address: struga@struga.pl